A historic substance as a common good requires a special approach. Both in terms of documentation and presentation. It is not recommended to test (including documenting) it with the use of invasive methods. In turn, the presentation should be as persuasive as possible, encouraging interaction with the monument. Our technological facilities can contribute to archeology and monument protection in a unique way. On every level.
From the stage of research on the object, we can use GPR to search for remains hidden under the ground surface. Many years of experience in this matter allows us to select the appropriate measurement parameters and effectively detect the remains of archaeological objects from the Middle Ages, architectural relics from earlier periods or the location of graves within non-existent cemeteries.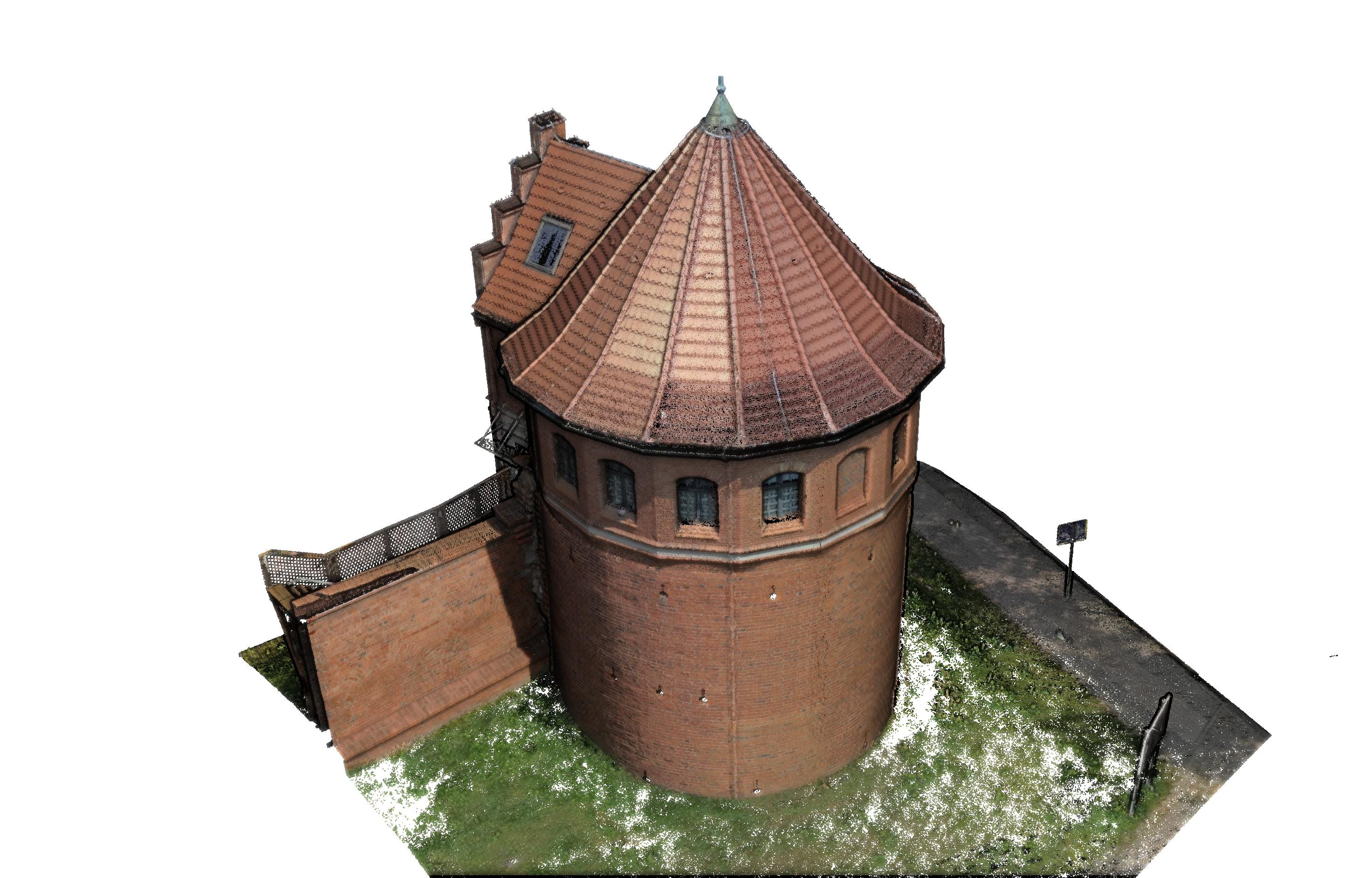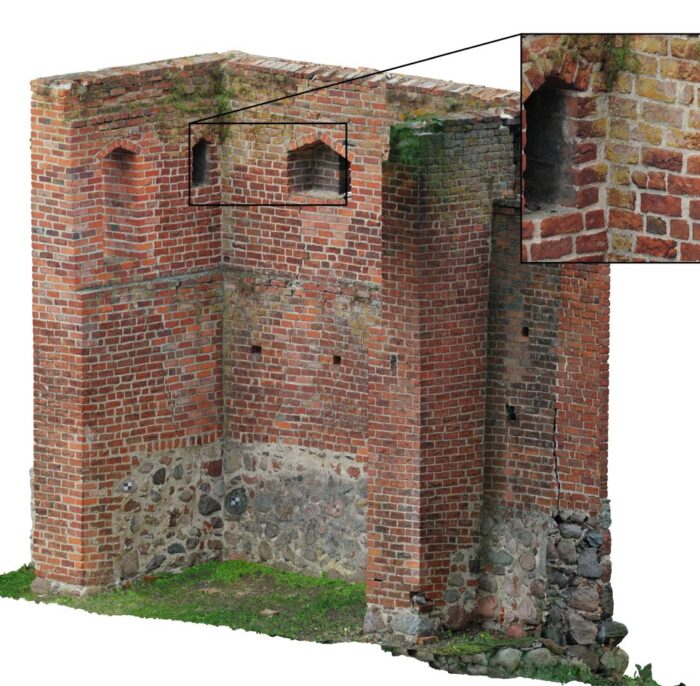 Both in terms of research and documentation, laser scanning is irreplaceable. The one, made from the ground level, makes it possible to accurately document the shape of the object with approximately a millimeter precision. Thanks to the use of various scanners, we can perform measurements in almost all conditions. Due to the lighting used, we can scan in color also in darkened places, e.g. in crypts. Distance restrictions are practically non-existent as our stationary scanners measure from 10 cm to 2 km.
Quick documentation of architectural layouts on large surfaces is also not a problem for us. For this purpose, we can use our mobile scanning system. In this way, in a very short time, we are able to obtain precise data with faithfully reproduced colors, even for an area of a large city.
Our flying equipment (drones and airplanes) can also turn out to be irreplaceable. This will happen in the case of wooded areas and those areas that are difficult to reach from the ground. Thanks to the aviation laser scanning technology, we will obtain precise geometric data. They will make it possible to identify archaeological objects invisible to the naked eye.
In turn, if you want to obtain ultra-realistic colors of the documented object, close-range photogrammetry will be irreplaceable. Regardless of the scale, we can prepare realistic 3D models and provide tools for their on-line publication. All the data we collect can be found in the homogeneous environment of our software and can be used for further analysis or simply information exchange.
One of the most persuasive methods of presenting monuments in public space are websites. Thanks to the use of proprietary solutions and knowledge in the field of GIS, we offer dedicated, interactive geoportals. It is worth emphasizing that their functionality is not limited only to the possibility of displaying plans, orthophotomaps, point clouds or 3D models, but also to the possibility of conducting basic analyzes, such as distance measurement, surface measurement, generation of cross-sections.